Latest blogs and news from Rachel McAlley Marketing
Relocation news from my client Eyecandy Interior Design. See press release below:
New Interior Design Studio for 2019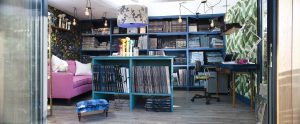 Award-winning interior design company Eyecandy Interior Design has relocated to Halifax, West Yorkshire for a more bespoke customer service experience.
Eyecandy Interior Design Managing Director, Emma Gordon says; "We have been situated in Lindley near Huddersfield for the previous 6 years, and with the ever evolving landscape of interior design it became apparent that our customers wanted a more hands-on personalised service that they didn't receive from the high street anymore. So, we took the decision to move the business from the high street to a more personal one-on-one location, in a new purpose built design studio in Halifax."
This decision has been taken as the business grows from strength to strength. The Eyecandy Interior Design team knew that the time was right to relocate and move with the fast paced industry of interiors. With the majority of the team out on business calls, meeting with potential customers, or out designing interiors for clients, it made perfect sense to run an appointment-only service, so that customers were never left at the high street shop without access. This new system means every customer will receive an appointment, giving them the opportunity to spend one-on-one time and experience the exceptional customer service that Eyecandy Interior Design are known for.
More and more businesses are using their online presence to attract new business from outside their usual target area, and Eyecandy Interior Design are thriving from online interest, so it was a natural progression to grow the online platform and build the brand.  The New Year has taken Eyecandy Interior Design to a new level by collaborating and working with new suppliers that will attract quirky, unusual, one-off pieces of furniture and bespoke fresh ideas for lighting, giving the customer something different to their usual high street experience.
Emma Gordon went on to say; "We are passionate that our customers receive the interior design experience that they are seeing across social media platforms such as Instagram, Pinterest, and Facebook. Therefore, our new one-on-one service means that each customer is treated to personal time, off the high street, with one of our designers. Initial meetings will take place with myself and then, depending on the size of the project will determine whether the full team are used or whether it stays solely with me. This gives each existing customer or potential future customer the knowledge that they are dealing with one contact and aren't being passed along to someone else. This is just another element of Eyecandy Interior Design that helps us stand out from the crowd, plus with our sales increasing online it was a perfect time to focus on our online clientele, and with each individual client at our new appointment-only purpose built studio."
 Halifax is an excellent gateway to reach anywhere in the UK that an interior design customer should need. With the M62 and M1 on the doorstep, Emma and her team at Eyecandy can be with new clients at the drop of a hat.
For more information and all new contact details regarding Eyecandy Interior Design visit the website at: www.eyecandy-interiordesign.co.uk
---
Expansion news for my client Love Brownies. See press release below:
Business Expansion for Yorkshire Brownies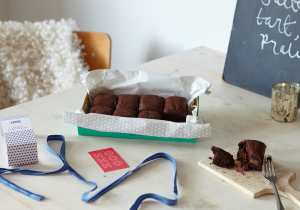 Yorkshire business Love Brownies based in Ilkley, West Yorkshire is expanding two years on from their first bakery opening.
Love Brownies has gone from strength to strength, from starting an online brownie business ten years ago and launching a bakery two years ago, to winning numerous national food awards and now opening a number of retail experiences in Cheshire and across London.
Chantal and Lee Teal, owners of Love Brownies started to win countless industry awards for their brownies, and they soon realised that business expansion was the way forward.  Customers were travelling from greater distances to enjoy the Love Brownies café experience, not just from Yorkshire but from all over the UK.
Chantal Teal, Head Baker and co-owner at Love Brownies says; "It became apparent that Love Brownies needed to expand. Our online sales have sky rocketed in the ten years since offering gifted brownies online, we opened our bakery and café in our home town of Ilkley because of local demand, and our customers have quadrupled in numbers year on year.  We are now in our fourth kitchen (due to larger orders and more customers) and we need even bigger to accommodate our increase in sales. We took the decision earlier this year to expand through franchising the business, and things seem to be going full steam ahead in the right direction, as we are soon to move into our fifth kitchen – which will give extra space to increase production in the future."
 The retail café experience that Love Brownies is known for will become the same concept for our new Cheshire store and also for the Greater London Southgate store, the London Islington concept (due to open early November) will be a takeaway drink and brownie outlet with brownie gifts. Ilkley will remain in the Love Brownies portfolio and will expand in coming months to become a larger café setting to accommodate our customer requirements.
Love Brownies bakery kitchen will be relocated to the heart of the Yorkshire Dales, based in the picturesque village of Howgill near Barden, part of the well-known Devonshire Estate.
Chantal says of the move; "We are renovating a barn set within the stunning grounds of the Devonshire Estate in the beautiful Dales.  This will enable us to cope with the new growth of the business, we will eventually relocate the Ilkley kitchen allowing us to increase the café seating in Ilkley.  We hope to be cooking from our new kitchen mid November as we really have outgrown our current kitchen.  We have a 2-year plan of growth to open new Love Brownies stores and we need to make sure we have the capacity to supply the increasing demand for our award-winning brownies".
Love Brownies is partnering with Yockenthwaite Cereals to co-brand a number of chocolate products for each of the retail stores including a Love Brownies Chocolate Yockenthwaite Granola, Chocolate Muesli, and Chocolate Porridge.
Chantal goes on to say; "Collaborating with such a renowned Yorkshire producer like Yockenthwaite, means that we can share our passion for Yorkshire around the UK through new chocolatey avenues."
Love Brownies has received numerous awards and accolades including; The Great British Food Magazine Award in the Free From category for the Love Brownies Salted Caramel Brownie.  A number of Great Taste Awards between 2012 and 2018.   Star Buy Award from Eat In Magazine.  Five Stars from Excelle Magazine.  Taste Notes Selection by House and Garden Magazine.  Independent Retailer of the Year at the 2018 Ilkley Business Awards.  Highly commended at the 2017 Bradford Means Business Awards.  Food Retailer of the Year 2017 at the H&N Magazine Eat Awards.   A major award was winning Small Producer of the Year at the Quality Food Awards 2017 for the Gluten Free Double Chocolate Brownie, and they are currently shortlisted for a Deliciously Yorkshire Award for the Love Brownies Salted Caramel Brownie.
All Love Brownies brownies are gluten free, and they now have a range of brand new vegan brownies to add to the collection.
For more info log on to www.lovebrownies.co.uk